Samathey Biography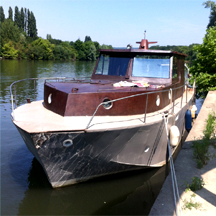 Titus boat
After working for several years in the innovative technology sector, Samuel Mathey felt compelled to work with objects that evolve over time and do not submit to the inevitability of obsolescence. He had the fortunate luck to have the opportunity to begin his adventure with the restoration of a steel boat, which he calls the Titus. This experience allowed him to discover news ways to work with such materials.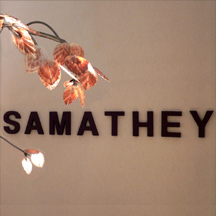 Samathey at Maison & Objet exhibition
Since Sam Mathey's initial introduction into the art world by the « Ateliers d'Art de France », where his work was displayed at the "Maison & Objet" trade show, he has been commissioned by people from all over the world to create "L'Oursimiere" and other pieces. Thanks to Samathey's supporters he continues to create new pieces that he exhibits at the returning shows.