L'Oursimière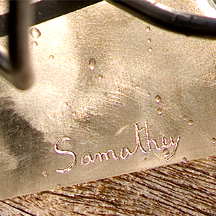 Each lamp is signed
This object is unique by its design and its realization. Each lamp is handmade and is signed and numbered. At the time of your order you so have the possibility of asking for a short dedication which will be engraved in the steel base.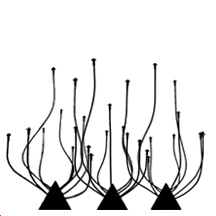 3 Oursimières, 3 unique imprints
Branches are layouts by my care. I always begin to twist the longest branche, the others follow one by one the dance, each conditioning the curvature of her neighbour. At the end every lamp possesses a unique draped who determines its imprint. Before a Oursimiere leaves definitively the workshop, to illuminate new interiors, we always keep the negative of its imprint.